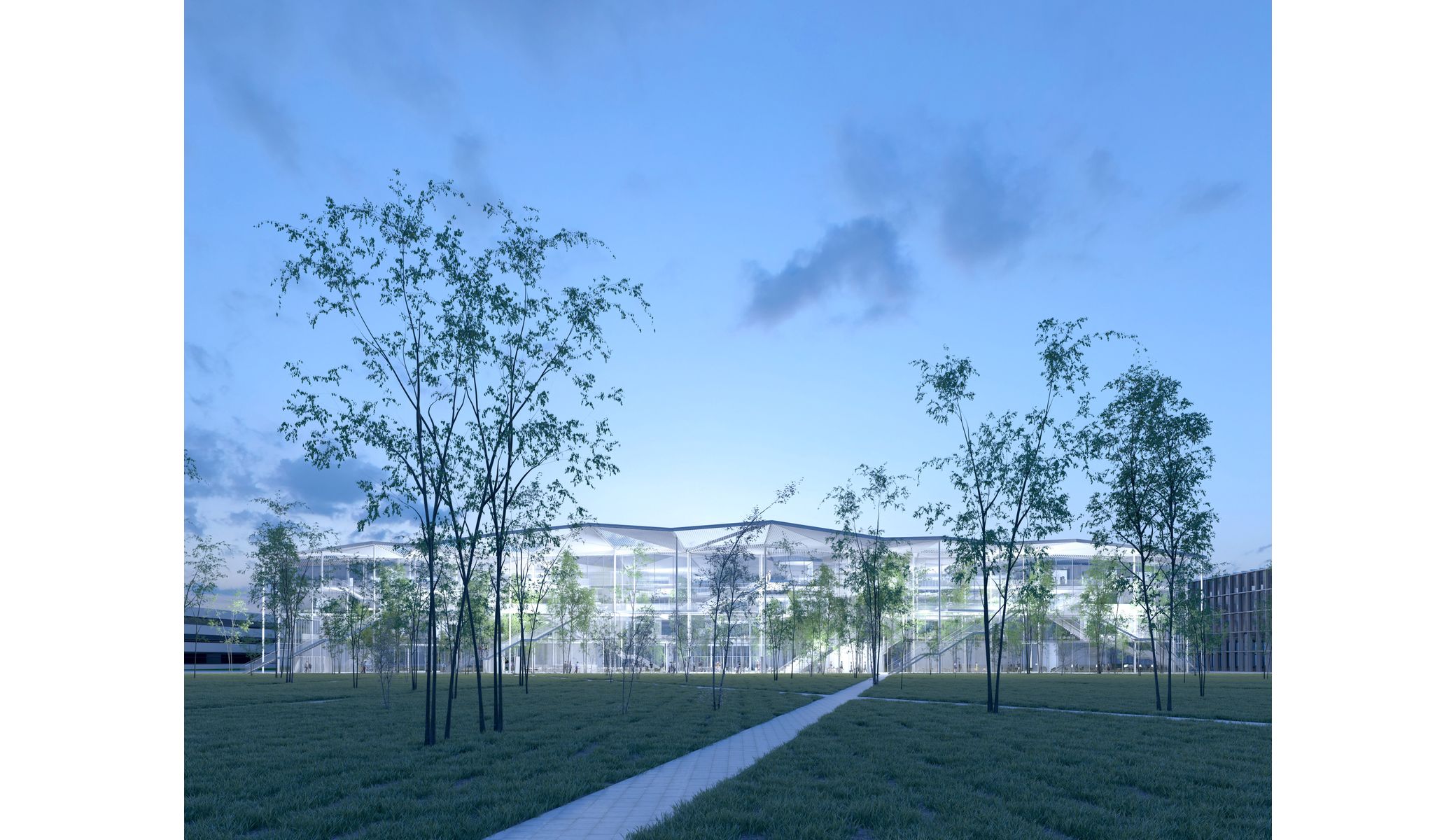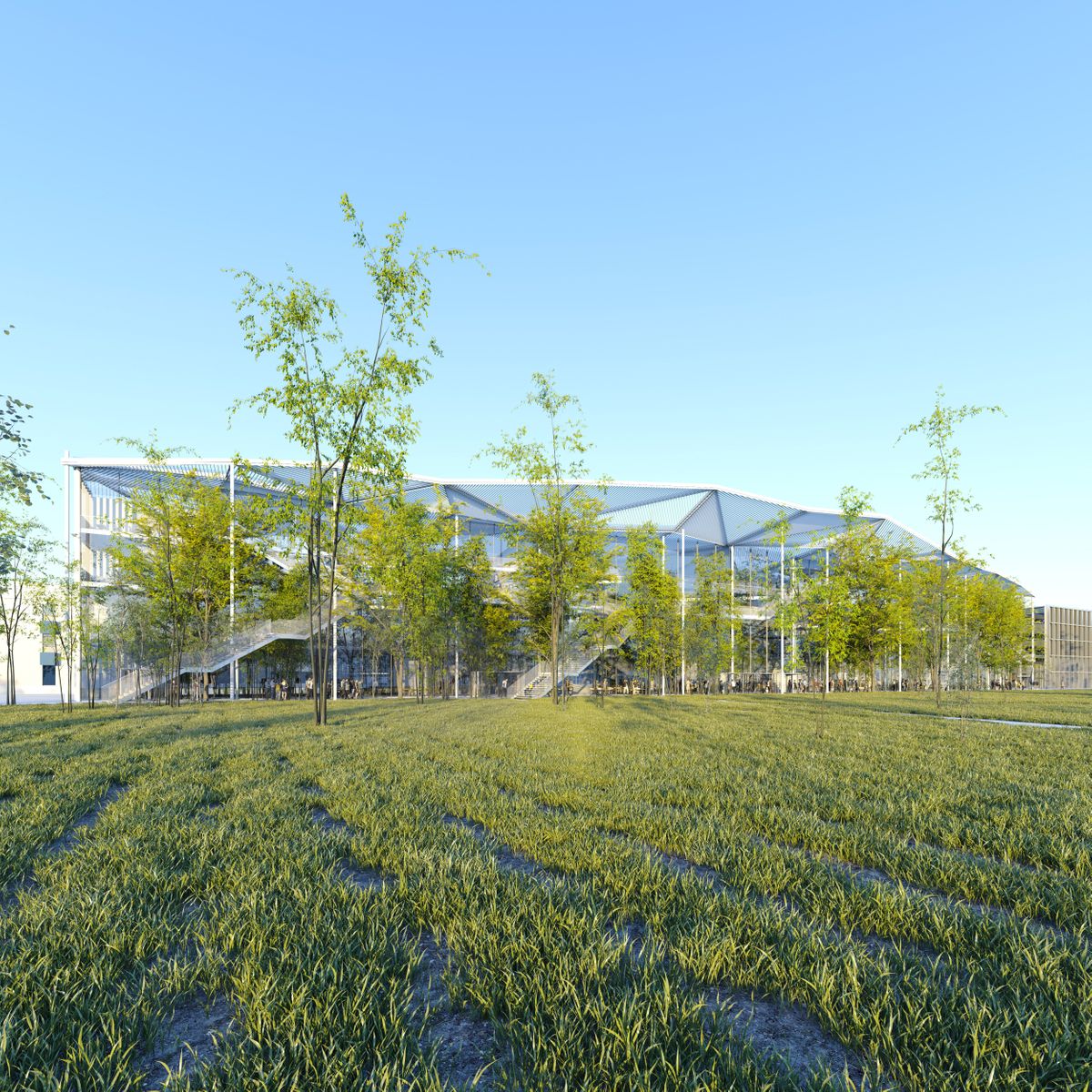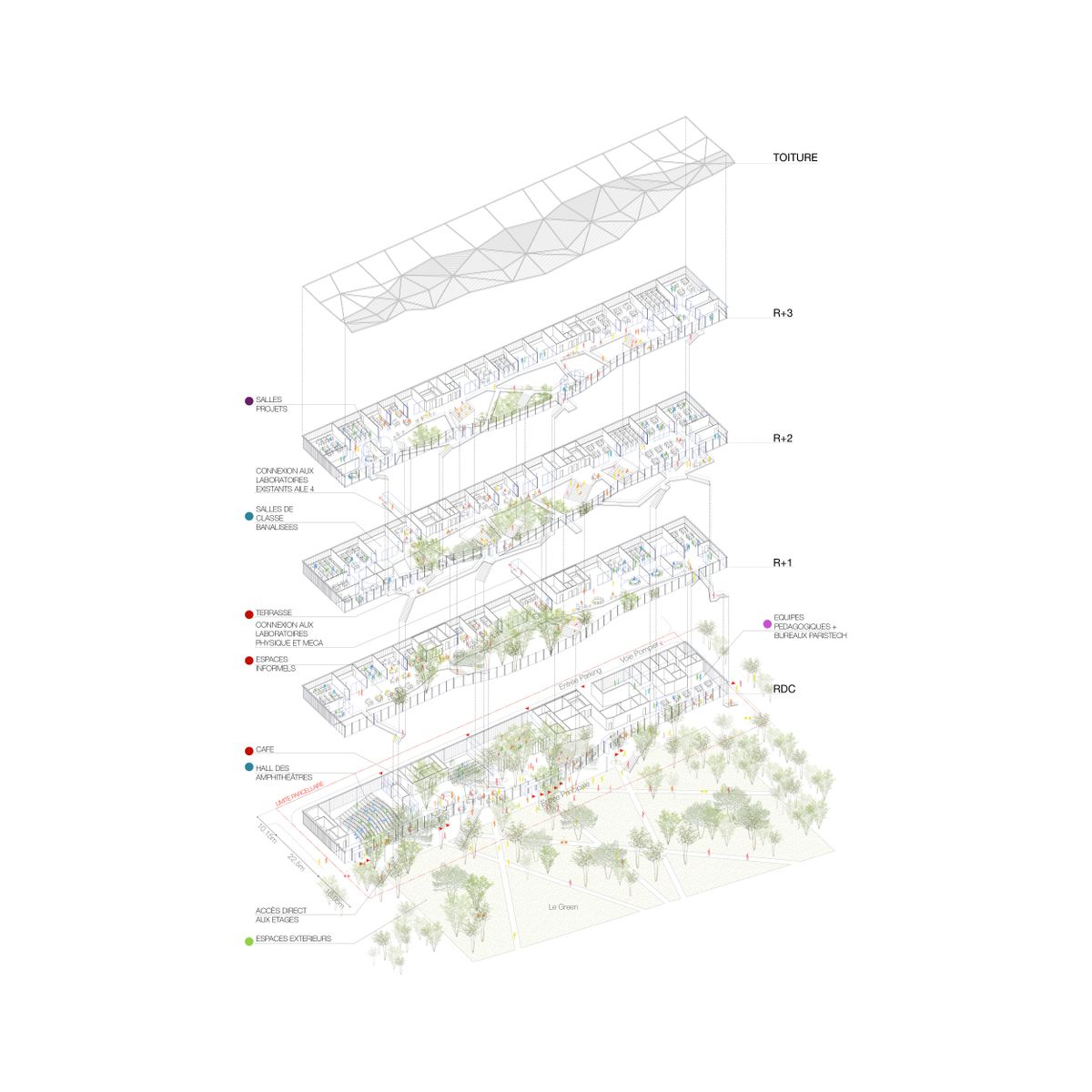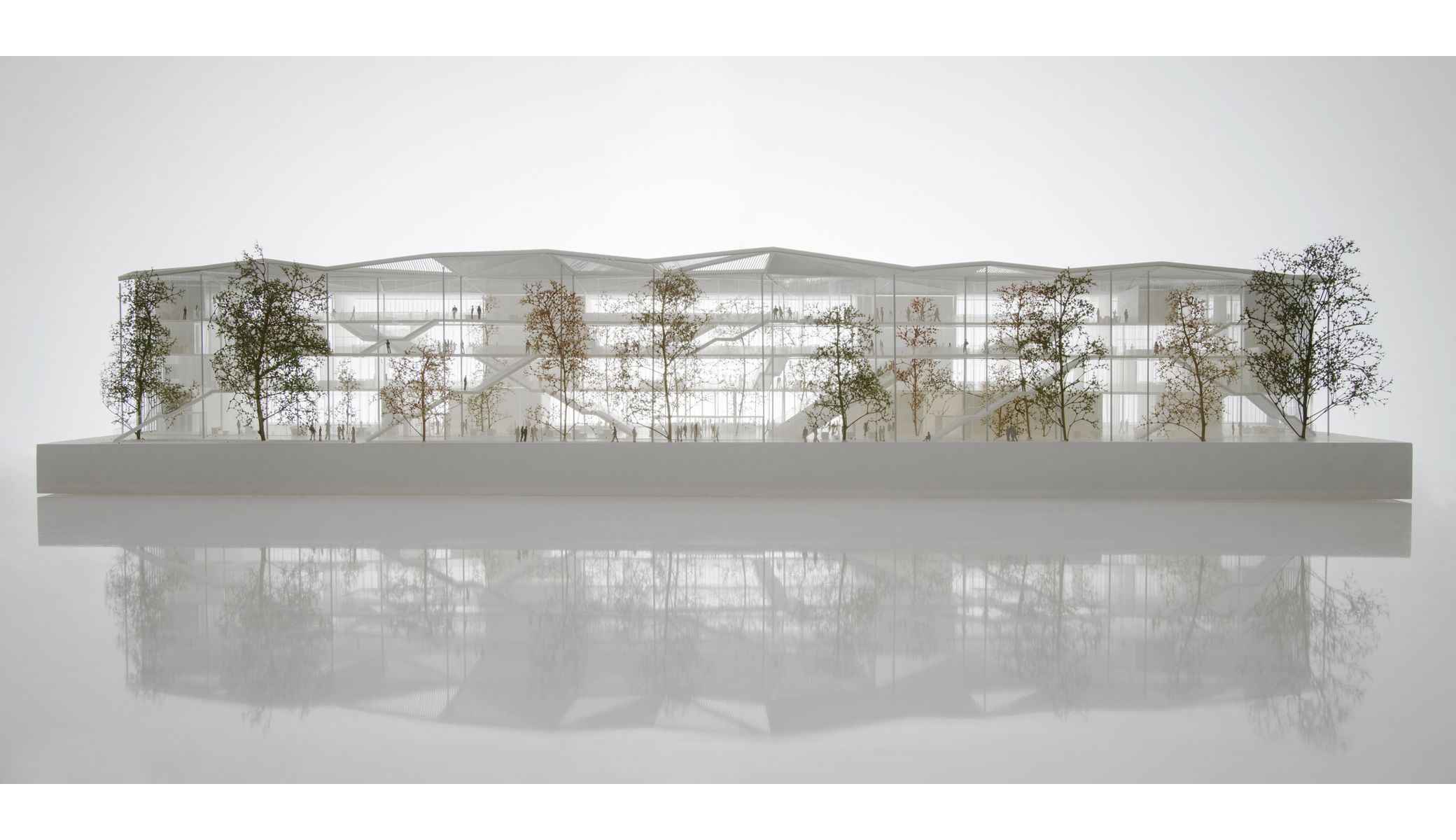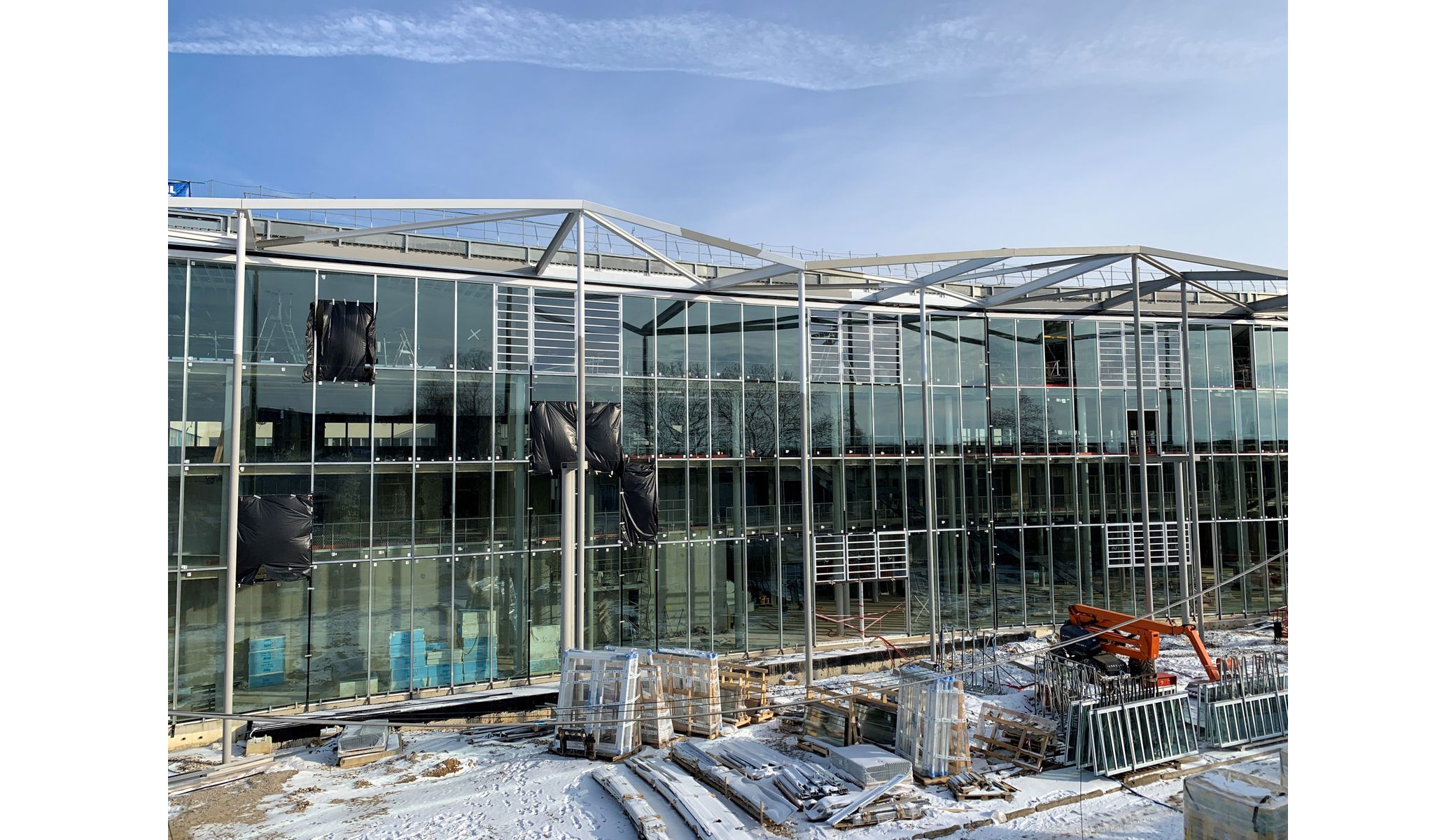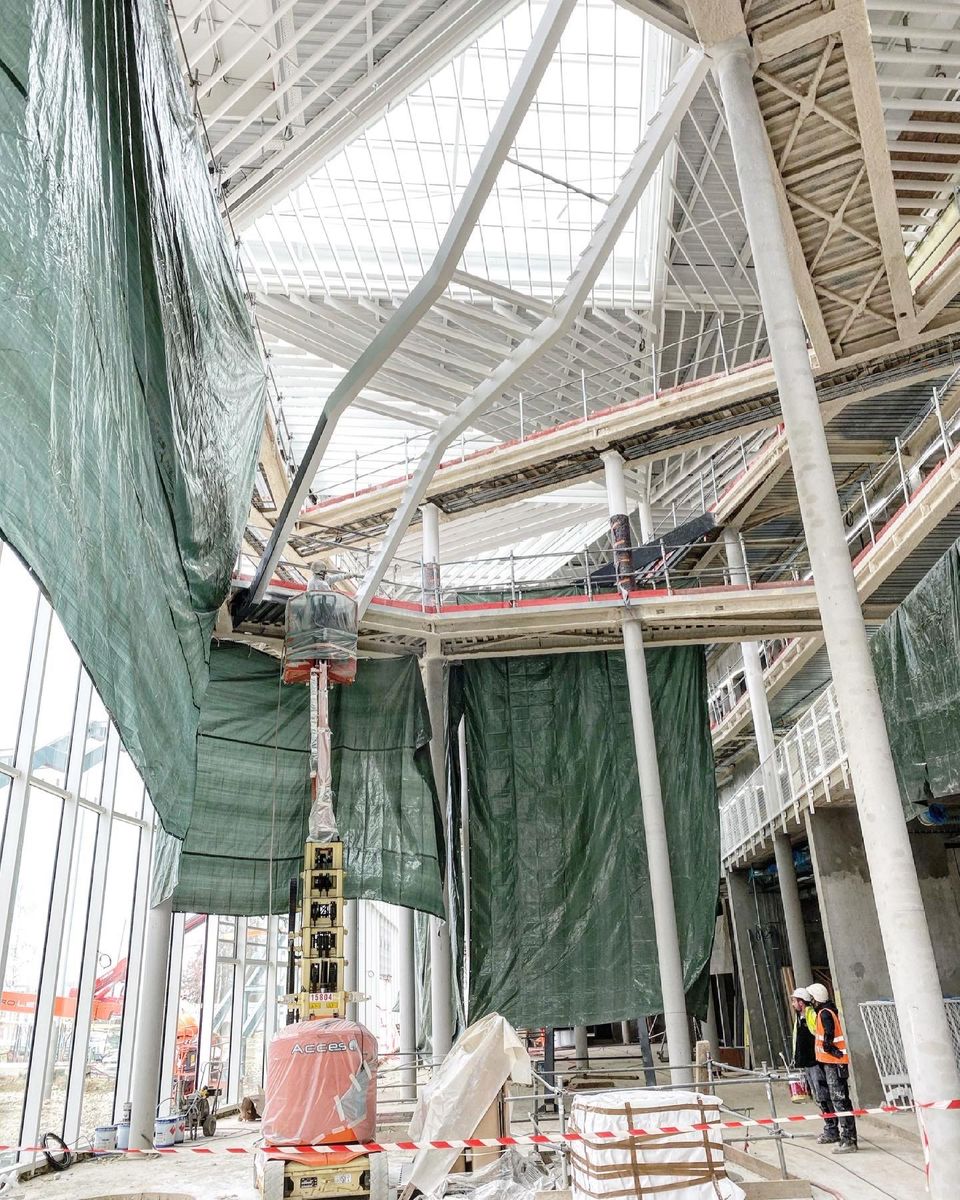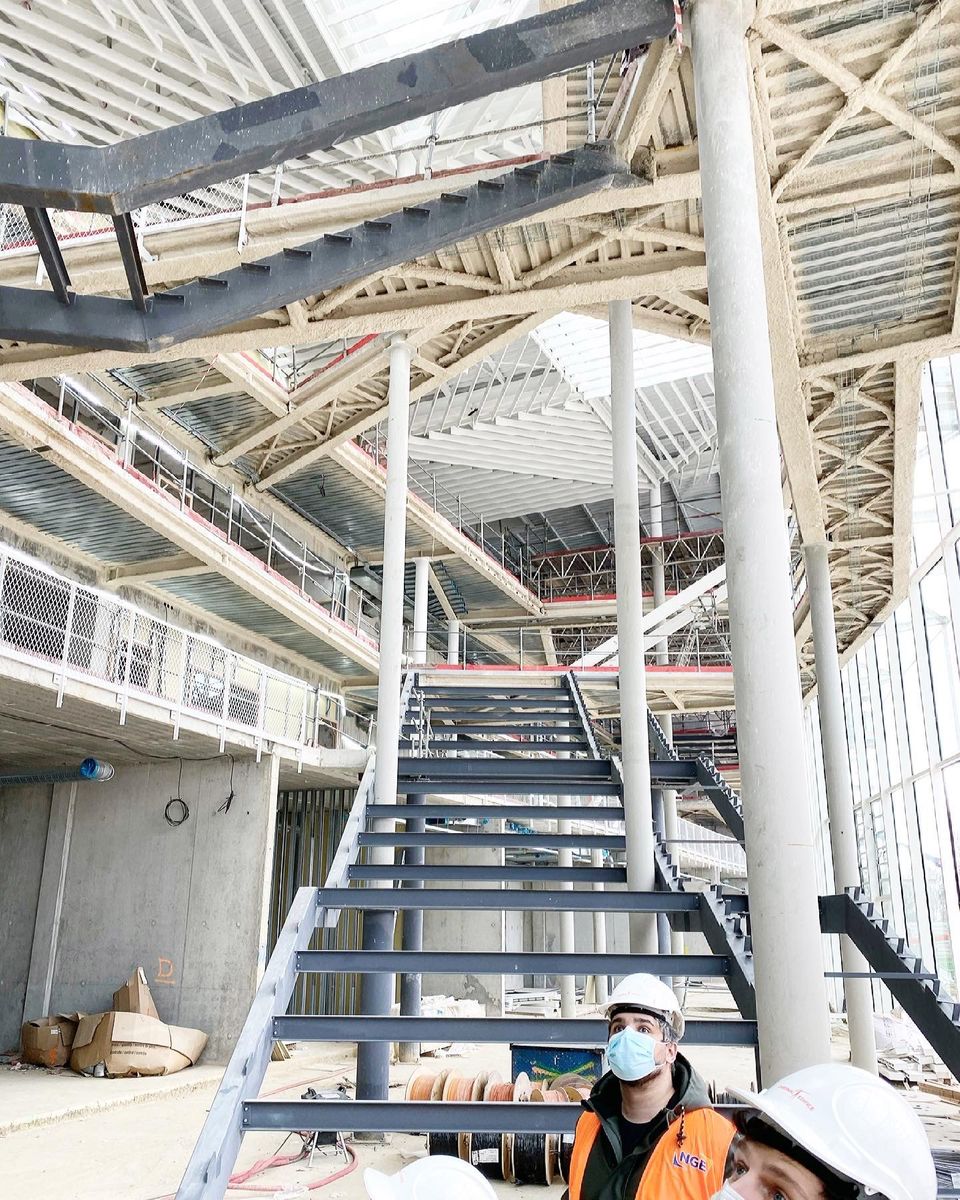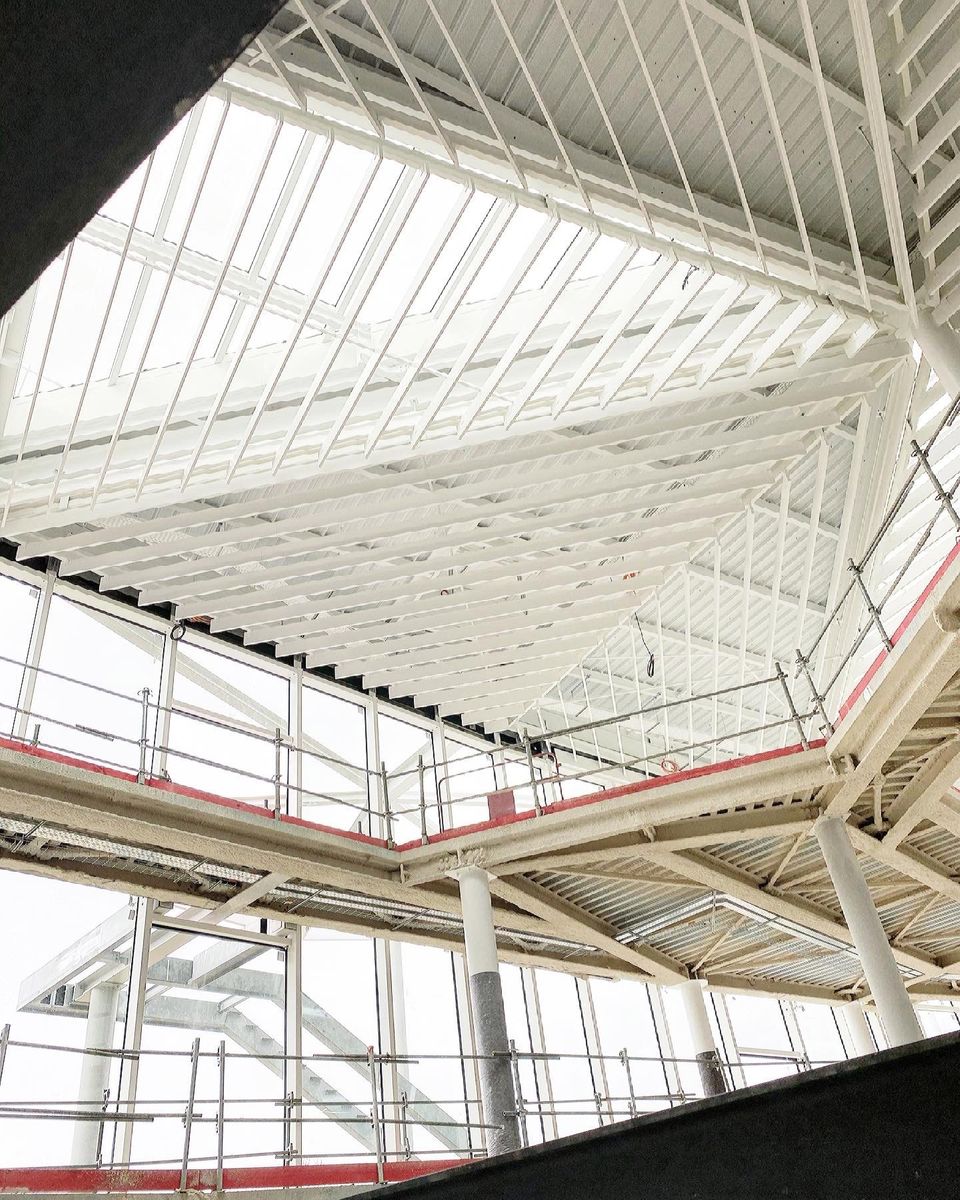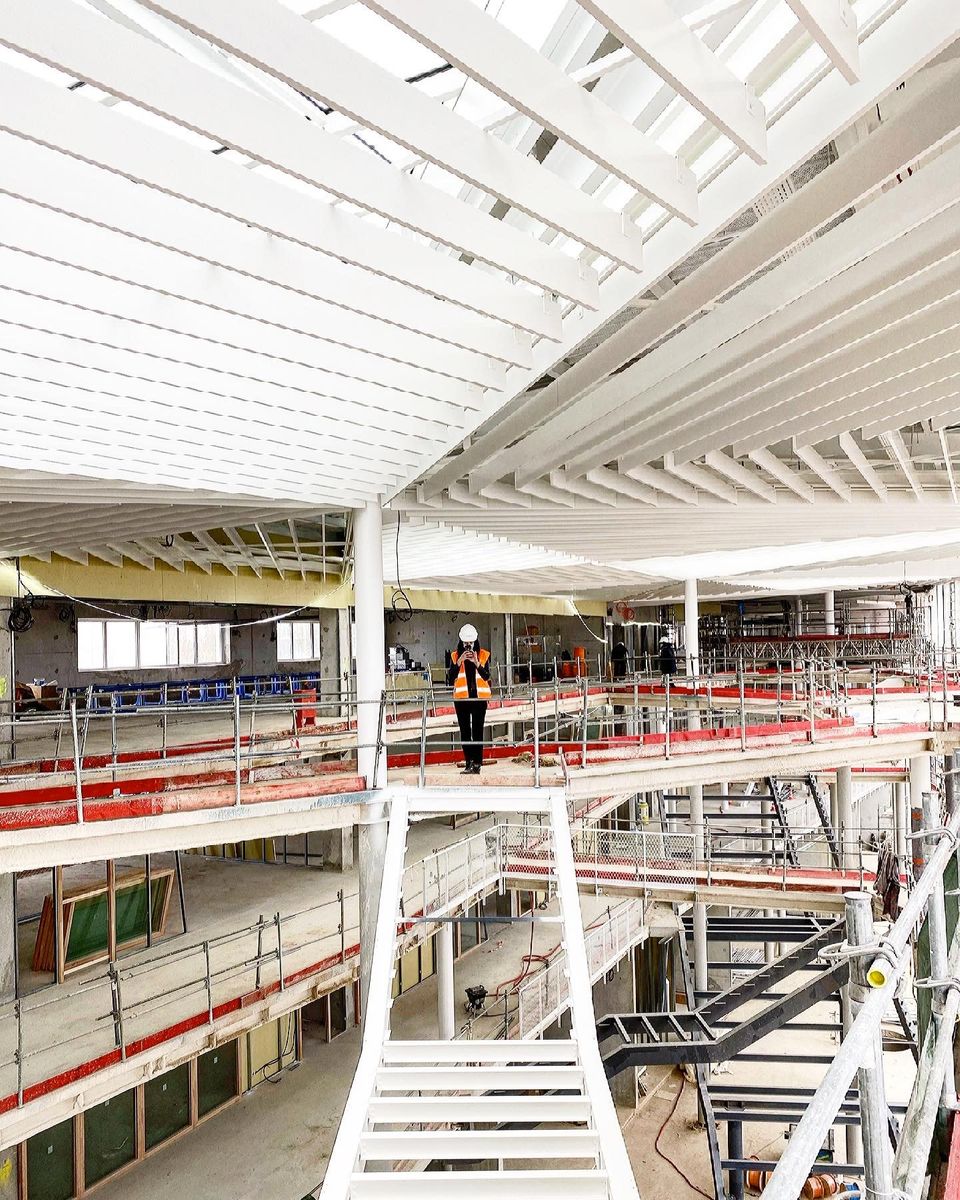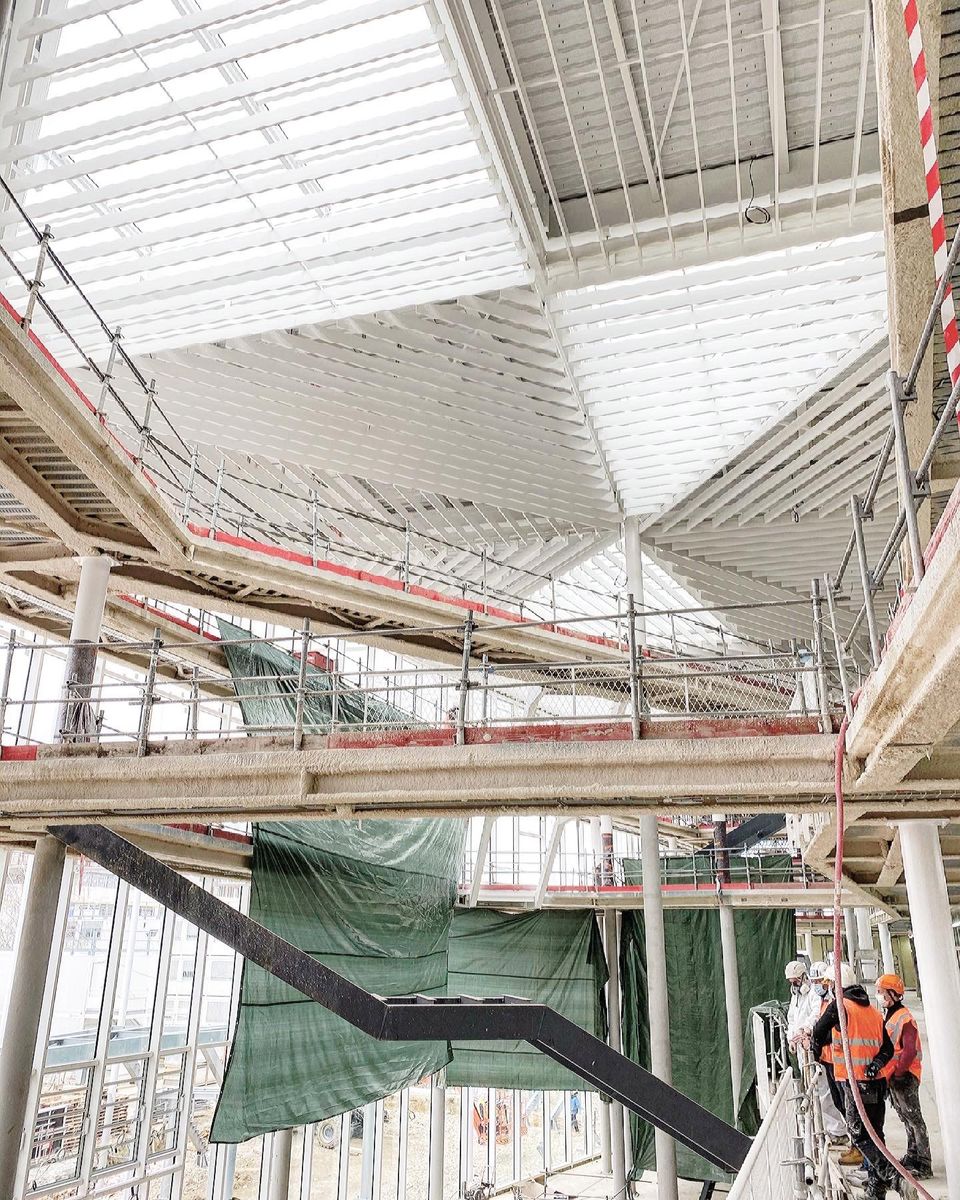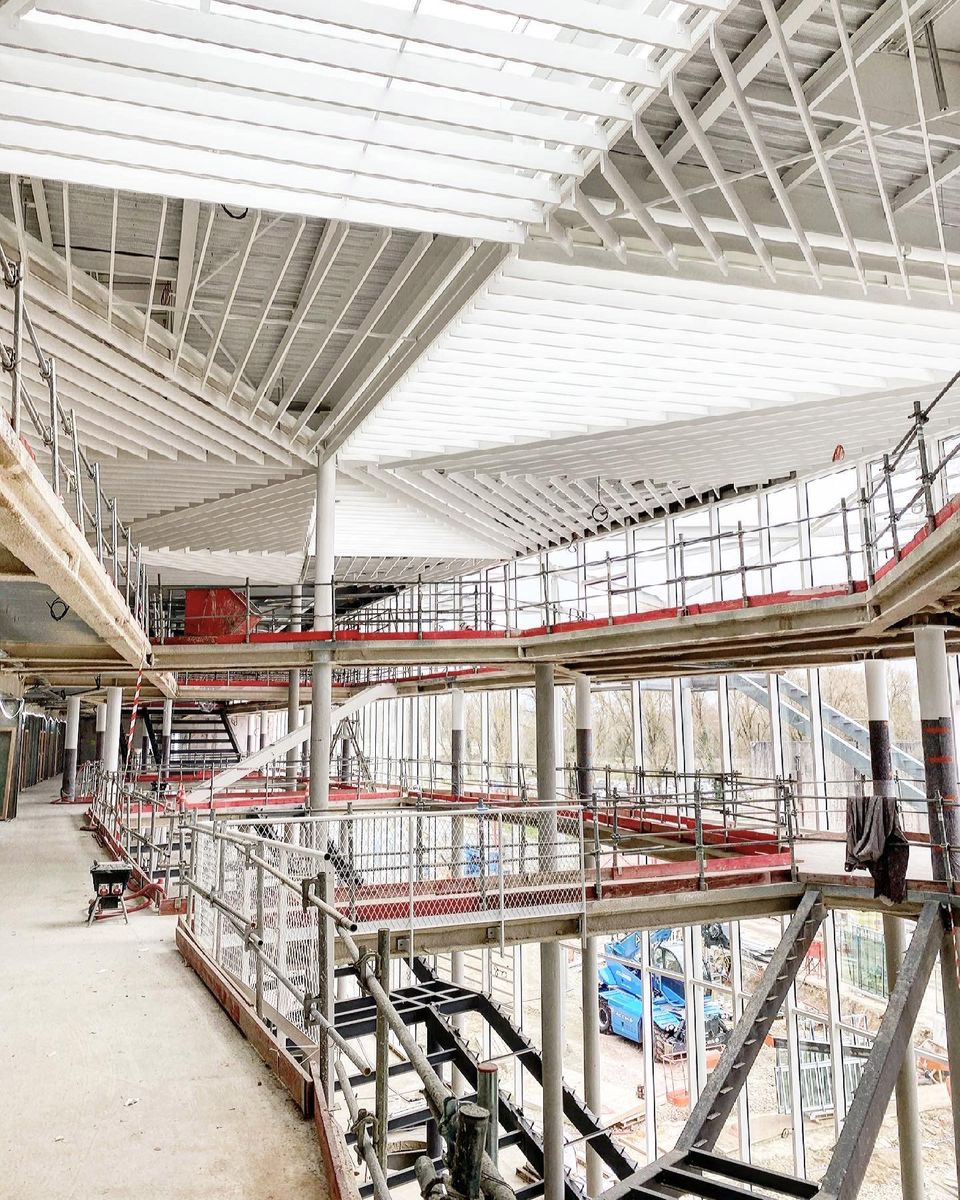 Bâtiment d'Enseignements Mutualisés
The architectural bias: flexibility, intermixing and openness.
With its singular silhouette, the building lets itself be invaded by the nature of the neighboring linear park. A large interior space shelters light vegetation and a set of walkways and stairs which are as many informal spaces allowing teachers, students and visitors to meet or work.
PLAY DATE:

2013

DELIVERY DATE:

2023

LOCATION:

Saclay, France

NATURE OF PROJECT:

ERP / ENSEIGNEMENT

DESCRIPTION:

Bâtiment d'enseignements mutualisés : 51 classes, 4 amphithéâtres, salles de projet, vidéo conférence, bureaux et salle des professeurs, espace cafétéria et convivialité

OWNER:

École Polytechnique

AREA:

10 000 m²

BUDGET:

23 M€

COLLABORATORS ARCHITECTES:

Sou Fujimoto Architects, Nicolas Laisné, DREAM

STATUS:

Chantier