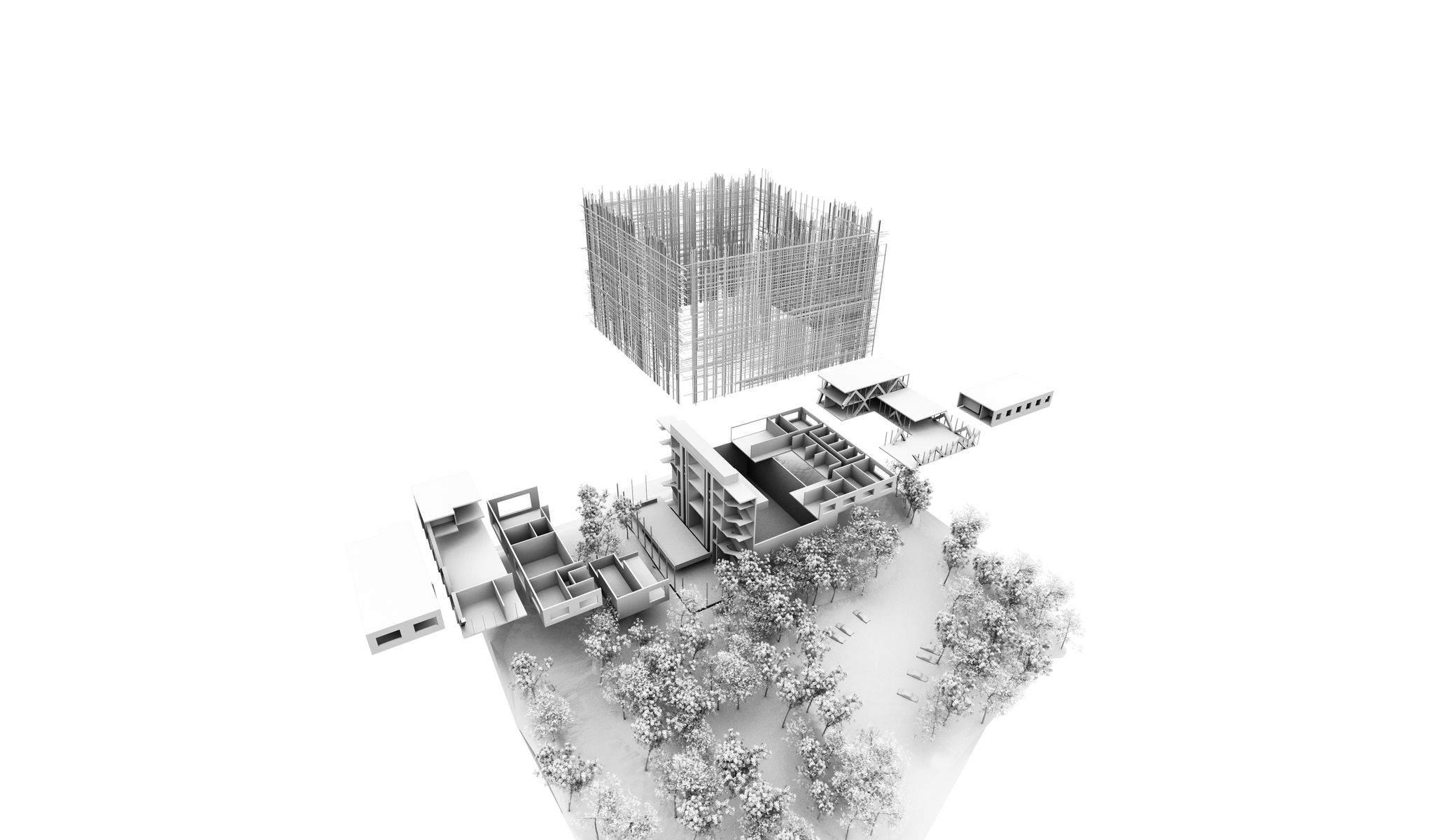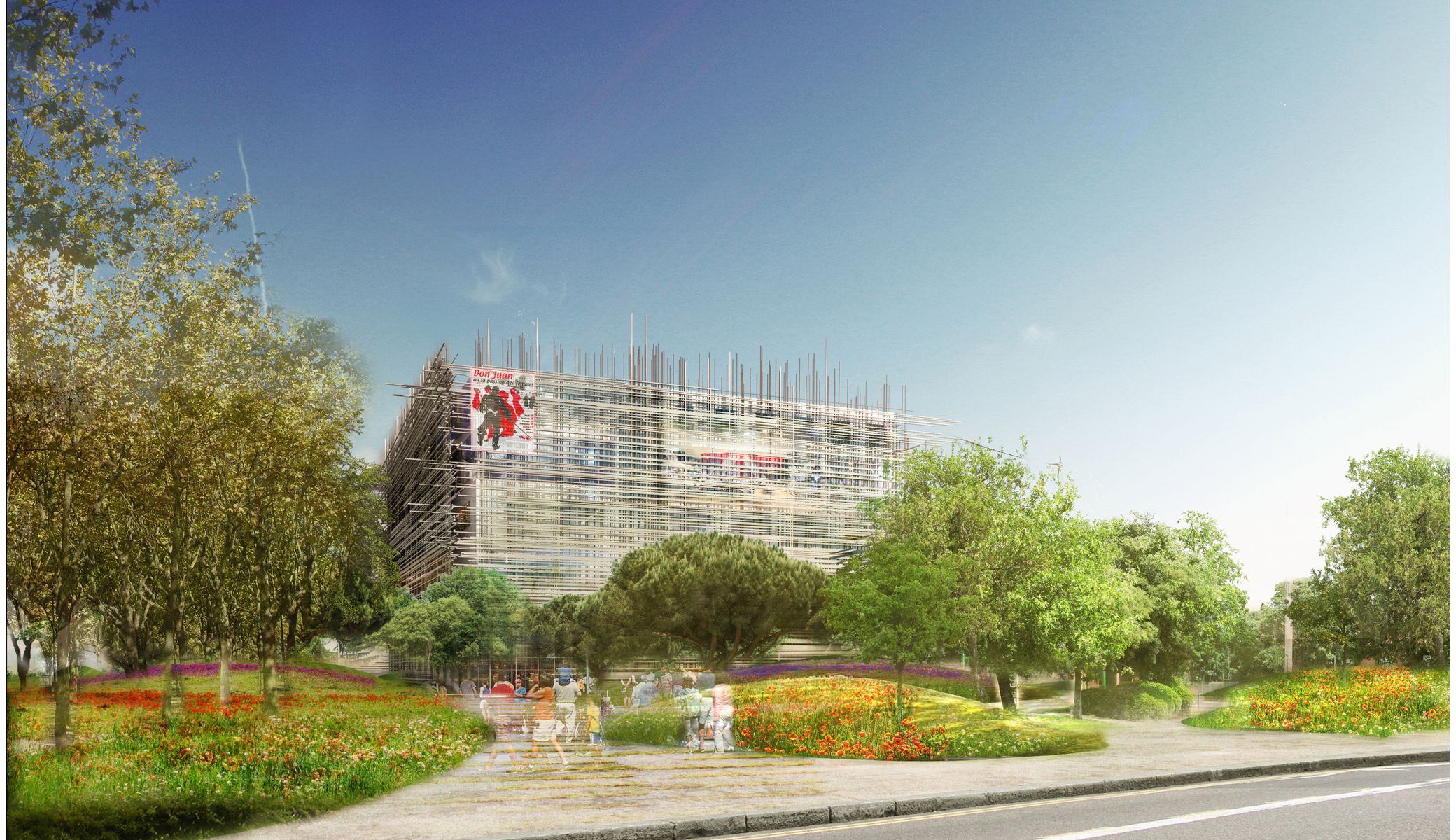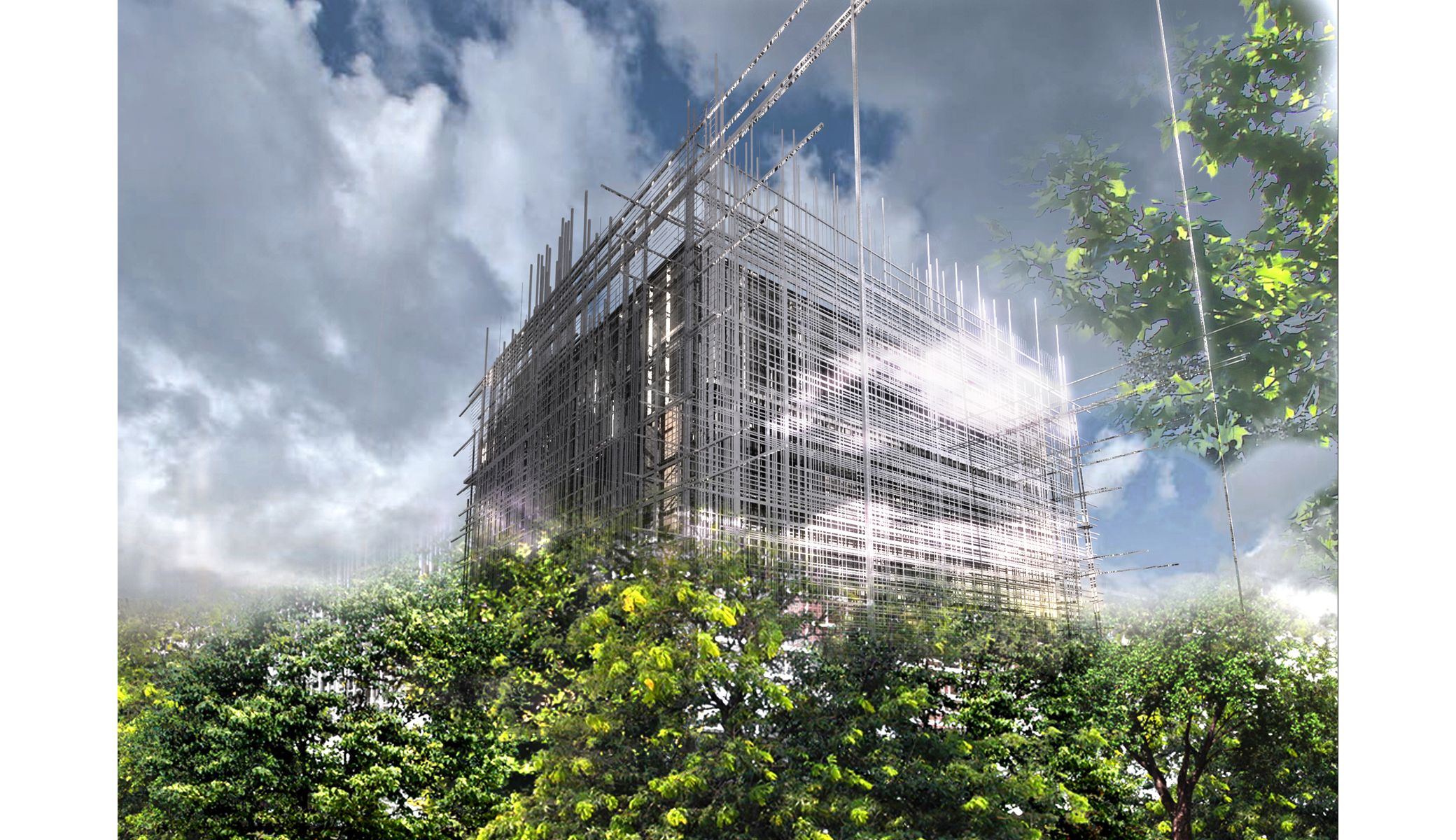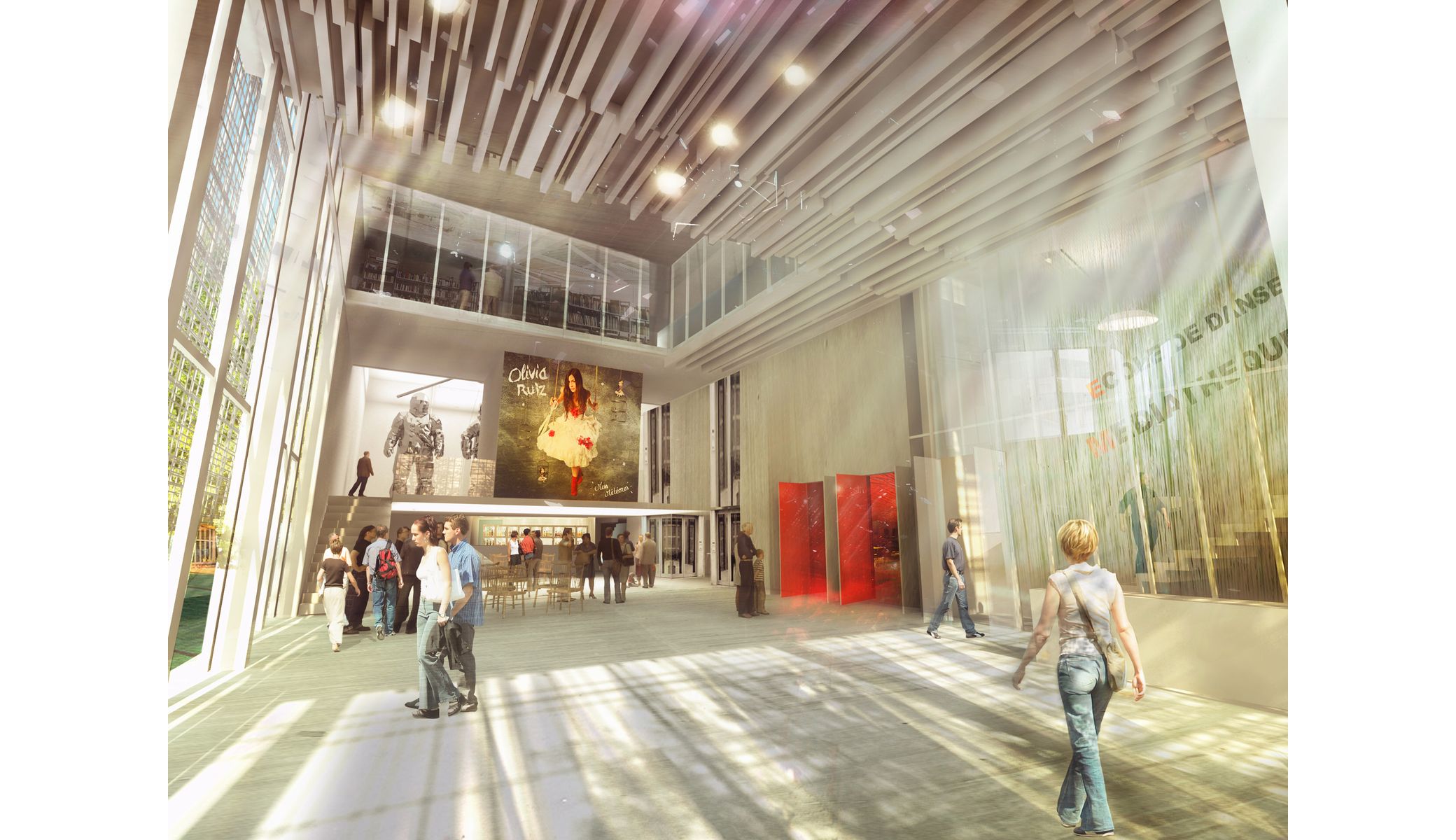 Centre culturel Paul Éluard
The aim of the project is to make the pedestrian walk more fluid and to widen the city center by creating an echo and a visual link between the structures. We wish to build a strong visual hierarchy that provides this site with landmarks.
The key point was to preserve the scale of the surroundings, by neither reducing it, increasing it nor breaking it. Today, lines of individual housings and pavilions lost in the middle of thick vegetation border the area.
PLAY DATE:

2010

LOCATION:

Cugnaux, France

NATURE OF PROJECT:

Equipement culturel

DESCRIPTION:

Centre Culturel : salle d'exposition, salle de spectacle, archives municipales, hall d'accueil, école d'enseignement artistique, médiathèque

OWNER:

Mairie de Cugnaux

AREA:

4 500 m²

BUDGET:

7,5 M€ HT

COLLABORATORS ARCHITECTES:

Duncan Lewis, Tanguy Vermet

STATUS:

Lauréat du concours